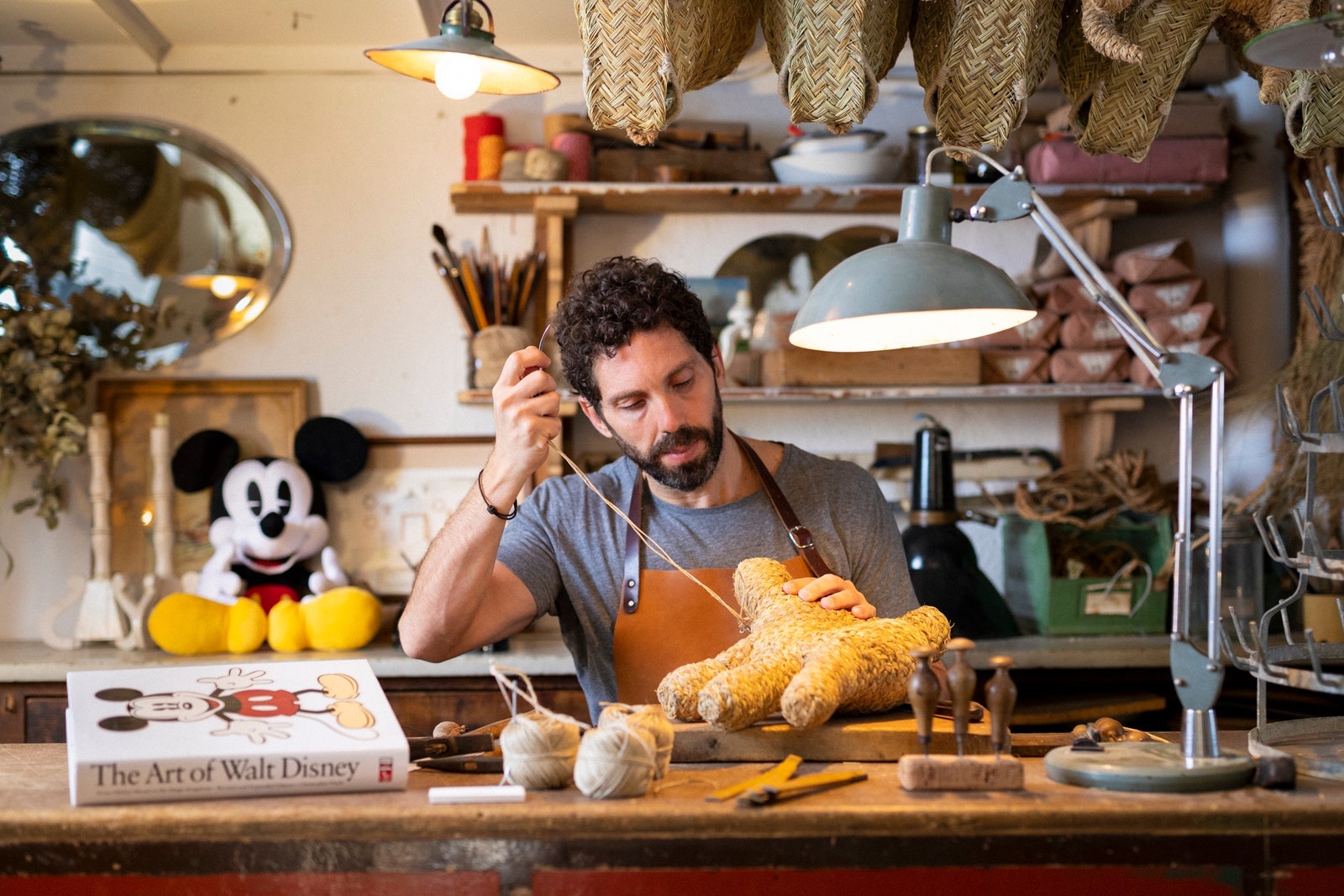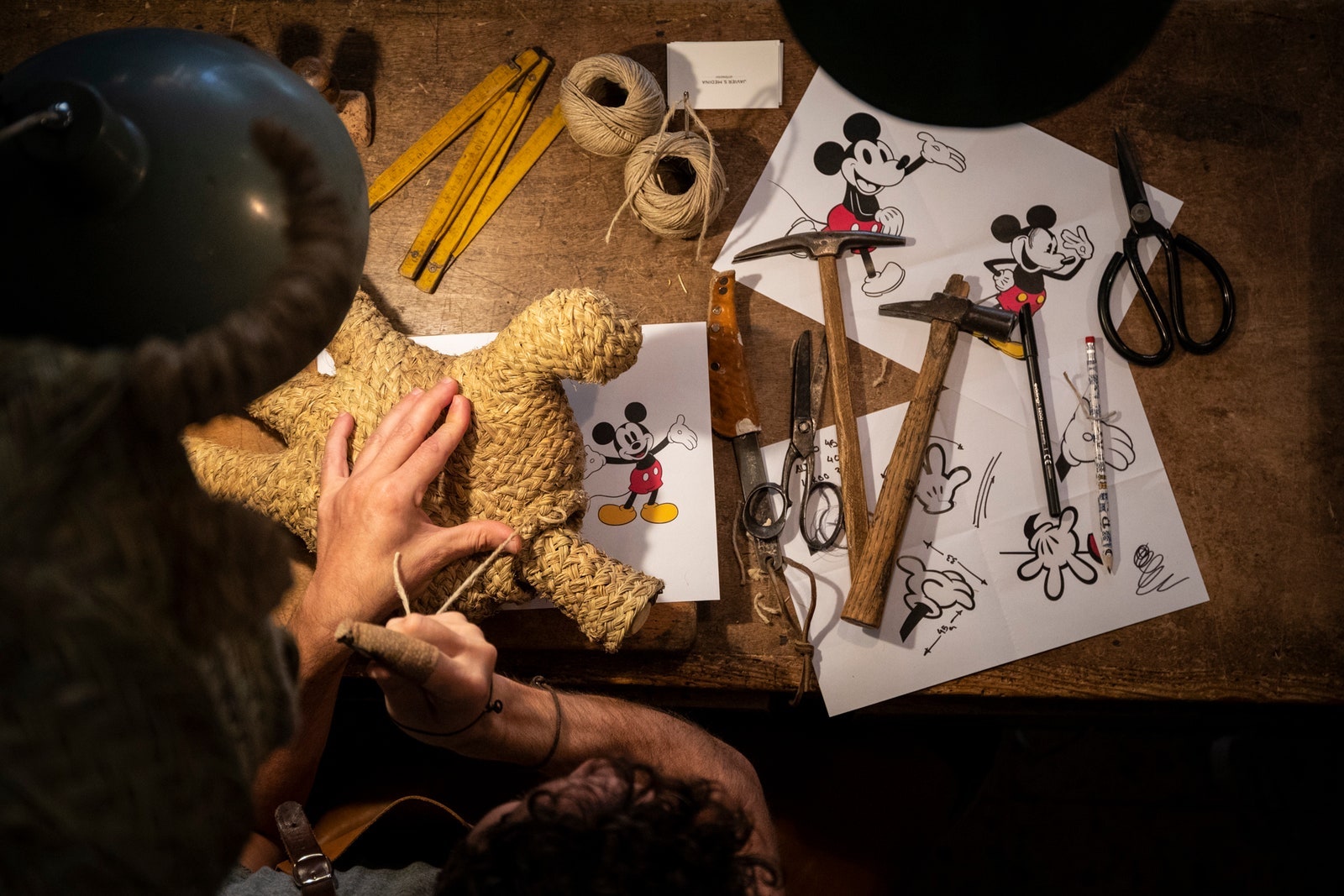 Javier Sánchez Medina x Mickey: The True Original
Disney apuesta por el talento de Javier Sánchez Medina en uno de los momentos más especiales en la historia de la icónica casa: el 90 aniversario de Mickey Mouse.
La conocida casa de entretenimiento  ha conmemorado este hito con una exposición única que se inauguraba en Nueva York el 7 de Noviembre de 2019: "MICKEY: THE TRUE ORIGINAL". Para ella,  ha querido contar con algunos de los artistas contemporáneos más relevantes del panorama internacional, entre ellos Javier Sánchez Medina.
El artesano contribuyó con un diseño realizado ex profeso para la ocasión: un estudio de las manos de Mickey elaborado en anea y el ratán tan característico de sus diseños, fusionando de esta forma tradición e innovación. La propuesta de Javier para Disney, supone una combinación perfecta, sin duda, para homenajear a uno de los personajes más longevos de la cultura pop.
La exposición de los diseños constituye una experiencia a través de la que el púbico podrá sumergirse en el universo de Mickey y que conmemora su aniversario a través de las obras de los diferentes artistas, experiencias multisensoriales interactivas que transmiten la esencia de Mickey Mouse en cada una de sus salas.
Location.
New York – Madrid